About edad.tech
Digital Education for the Diverse Adulthood
It is an Action-Research Project in the Information and Communication Technologies field for Human Development (ICT4D).
It works as a School-Laboratory for the co-creation and testing of products and services for the elderly. The creator is Lorena Paz.
The 20-year-old project has obtained sponsorships, awards, subsidies, mentions and support, always maintaining its ideological independence, financial sovereignty, spirit of solidarity and scientific imprint.
It was created in 2003 by members of the Laboratorio de Ideas Cooperativas, E, a Non-Profit Civil Association. EDAD has a network of collaborating people and institutions: independent professionals, researchers, teachers, academics, strategic design consultants, software development companies, social organizations, artists and communicators.
Team
Agustin Aramburu
Ana Laura Chimenti
Cecilia Policastro
Daniela Tamashiro
Jesica Cuellar
Samantha Gavilán
Collaborators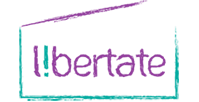 History of its evolution